industry
Healthcare IT Solutions
Expert IT services for the healthcare Industry
Integrated Networks has extensive expertise installing and integrating numerous healthcare IT services and other medical software products. We have been in the IT industry for over a decade so we have an in depth understanding of medical software solutions. Our Computer services for healthcare in New York & New Jersey has the expertise and we can recommend the right product for your practice then work with the vendor for flawless integration.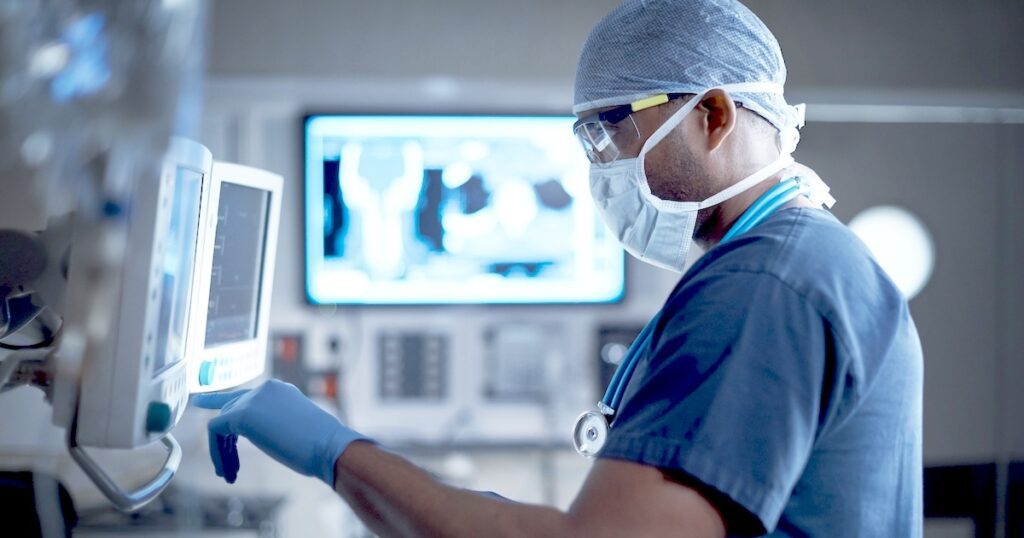 Integrated Networks understands the challenges facing healthcare organizations and has proven success deploying solutions to combat these challenges. We brings technology to the point of care, guides decision-making process, also connects physician groups, hospitals, labs, radiology practices and surgery centers for seamless, real-time information sharing.
Benefits to work with us
Healthcare IT Services
Success Deploying Solutions

Healthcare organizations are faced with countless numbers of software, hardware and vendor choices. With promises of Federal dollars, even more vendors sprout-up and claim expertise.

Software Integration

Our healthcare IT services is familiarity in a broad range of software, we engage with vendors to help find applications to meet your practice's individual needs. Integrated Networks will then assist with vendor selection in addition software integration.

Security

Integrated Networks team of security professionals keep up-to-date on the latest compliance issues facing healthcare organizations. As a result we validate solutions to answer business objectives with compliant solutions.

Positive Experience

At Integrated Networks, our goal is to provide our healthcare customers with a positive experience with each of our products. We take additional steps from the beginning to ensure we fully understand the issue.
Stop wasting time and money on technology.
Solutions for the Healthcare Industry
Electronic Medical Records (EMRs)

According to an article published in the International Journal of Medical Informatics, health information sharing between patients and providers helps to improve diagnosis, promotes self care, and patients also know more information about their health. Healthcare information in EMRs are important sources for clinical, research, and policy questions.

Health Information Technology (HIT)

Health information technology (HIT) is "the application of information processing involving both computer hardware and software that deals with the storage, retrieval, sharing, and use of health care information, health data, and knowledge for communication and decision making"

Healthcare Experience

For over a decade designing, implementing and supporting healthcare technology solutions. Our healthcare IT solutions provide the latest technology and the latest applications to keep all types of records safe and with friendly access. Our team will examine your existing IT systems, make recommendations, and implement the right solutions for your needs.